© previous project next project¨
9 sq.m.
97 sq.ft.

Exhibition e 45 under 45 - 45 young Japanese architects under 45 yof is that for introducing the new generation ofJapanese Architects in Europe. It was opened at first in Vienna, in 2002, then circulated in Europe, and returned to Japan in 2004.
In the exhibition in Saitama Contemporary Art Museum in 2004, we exhibited two photos enlarged to the real space size. The enlarged two works are eWhite Blue Blackf and eCottage in Tsumarif.

The visitors can experience the sense similar to the real place. At the same time, they are embarrassed to that the natural reltation between a space and the small photo of the space developed in usual size does not exist here.
It is also a challenge to the question whether the virtual image can become the real interior space or the architecture.
In this exhibition, we intended to present two matters, that is, that of scale and that of the relation between reality and virtuality.
Loaction : Saitama Contemporary Art Museum, Urawa, Saitama, Japan
Architect : Daigo Ishii + Future-scape Architects


@@
@@
@
@
@
@
Ckick the following photos in order to see the enlarged one.
@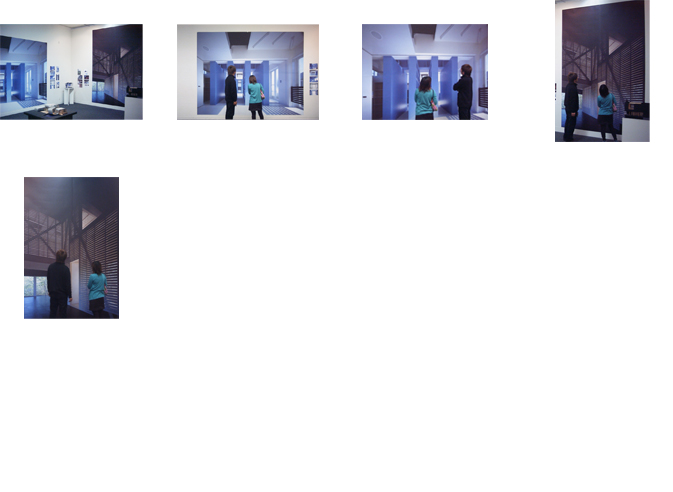 @
@
@
@
@
@
@
@
@
@