© previous project next project¨
3,320 sq.m.
35,740 sq.ft.
The competition of the museum for the flower painting artist. The place is on the
cliff of the artificial lake bank in the mountains.

The rooms are put in row along the curved line of the cliff. The main floor is floating apart from the ground, and the parking lot is a little sunken so that it would not shut out the lake and mountain view from the ground level. The entrance is placed in the roadside, and it is connected with the main floor by three slopes.

The floating part is covered with the steel mesh fence and the vines on the fence. The window is opened only in the lakeside. Walking in the interior is taking a walk along the lakeside. On the roof, another walkway is cut between the vine shelter.
When they see it from the roadside, according to the weather and time, the exterior appearance of the museum may be mixed with the backdrop of mountains as a part of the landscape. Here is the site where the nature is prominent, so the architecture should be a minor part player.
Loaction : Higashi, Gumma, Japan
Architect : Daigo Ishii + Future-scape Architects


@@
@@
@
@
@
@
Ckick the following photos in order to see the enlarged one.
@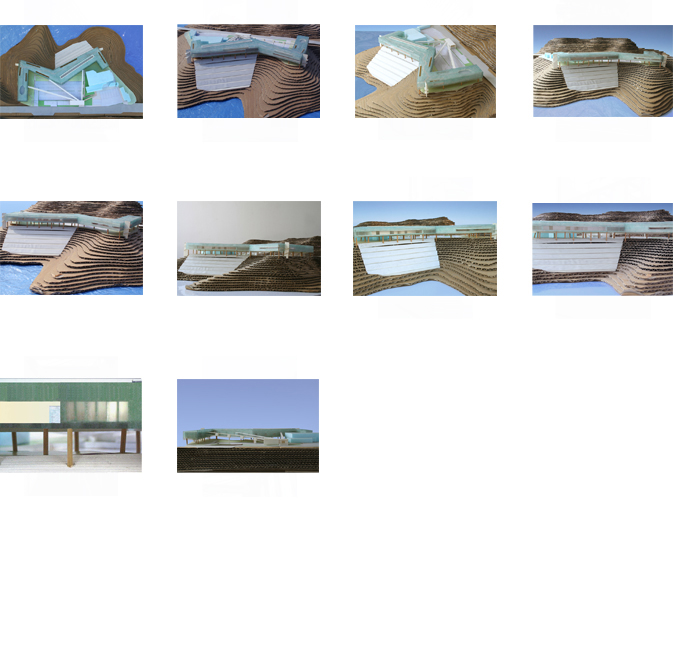 @
@
@
@
@
@
@
@
@
@